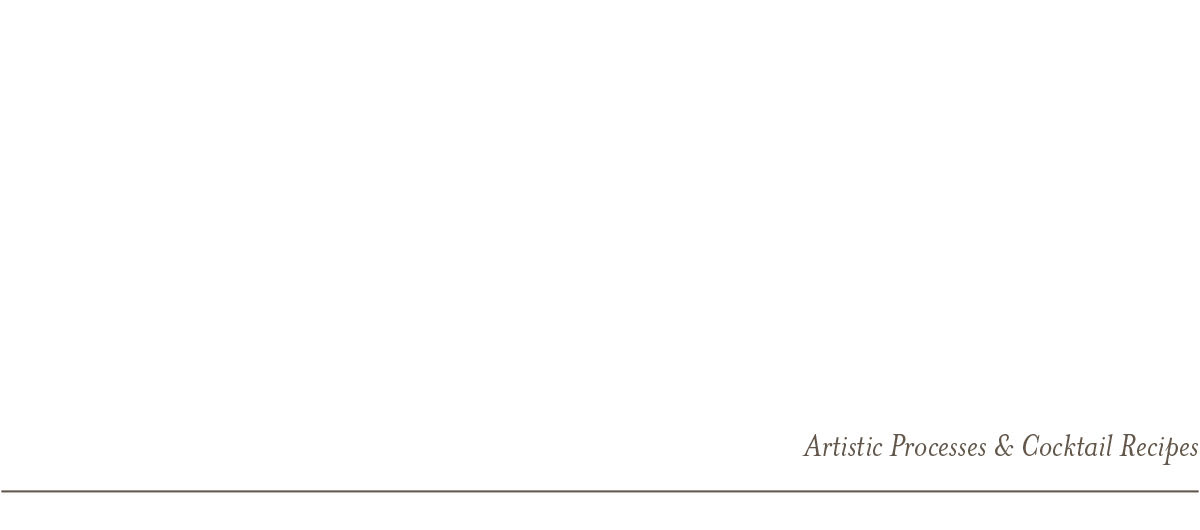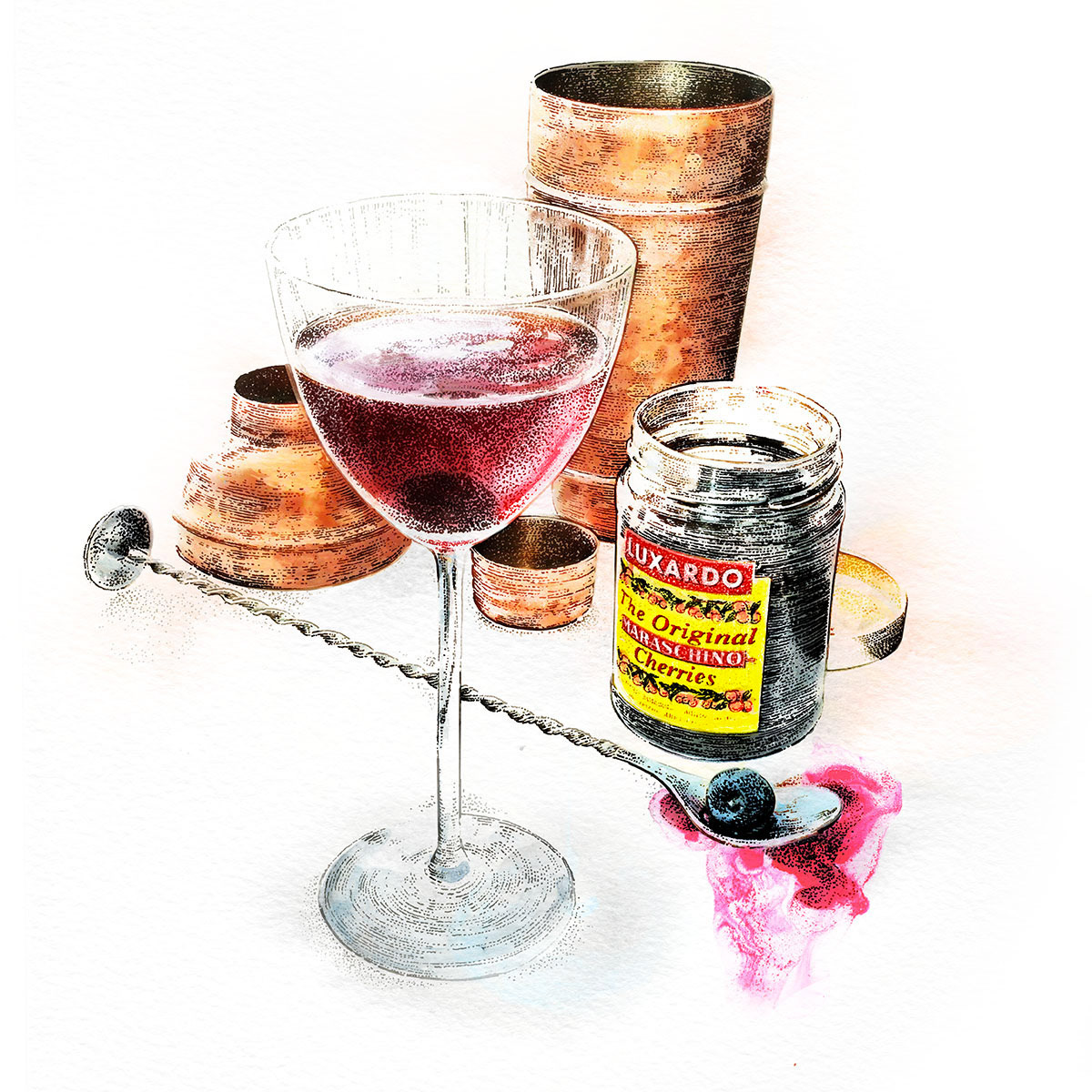 This duel purpose post demonstrates two of my great passions - my working process and one of my favourite cocktail recipes.
Firstly the process involves drawing a black and white line illustration of the subject. Secondly (and obviously only if required) I'll paint a colour version with none of the detail, just coloured blocks, using watercolour and gouache. I'll then use this to colour the ink drawing, the result of which is then in turn overlaid on top of the painting.
Finally, (and hopefully it's post lunchtime) I move into the bar for my own reward…
​​​​​​​

Mr.Chadwick's Tipsy Tipple Tips No.1:
When making a Manhattan, try drizzling 5ml of syrup from a jar of Luxardo Marascino cherries into the mix. 
Perfect for frosty Autumn evenings in front of the fire.
Sweet As Manhatta
n
———————————
50ml x Few Spirits Bourbo
n
2
5ml x Antica Formula
5ml x Luxardo Maraschino Cherries Syrup
2 x Dashes of Angostura Bitters
Stir all the ingredients with ice well and serve straight up into a chilled Nick & Nora. 
Garnish with one Maraschino Cherry.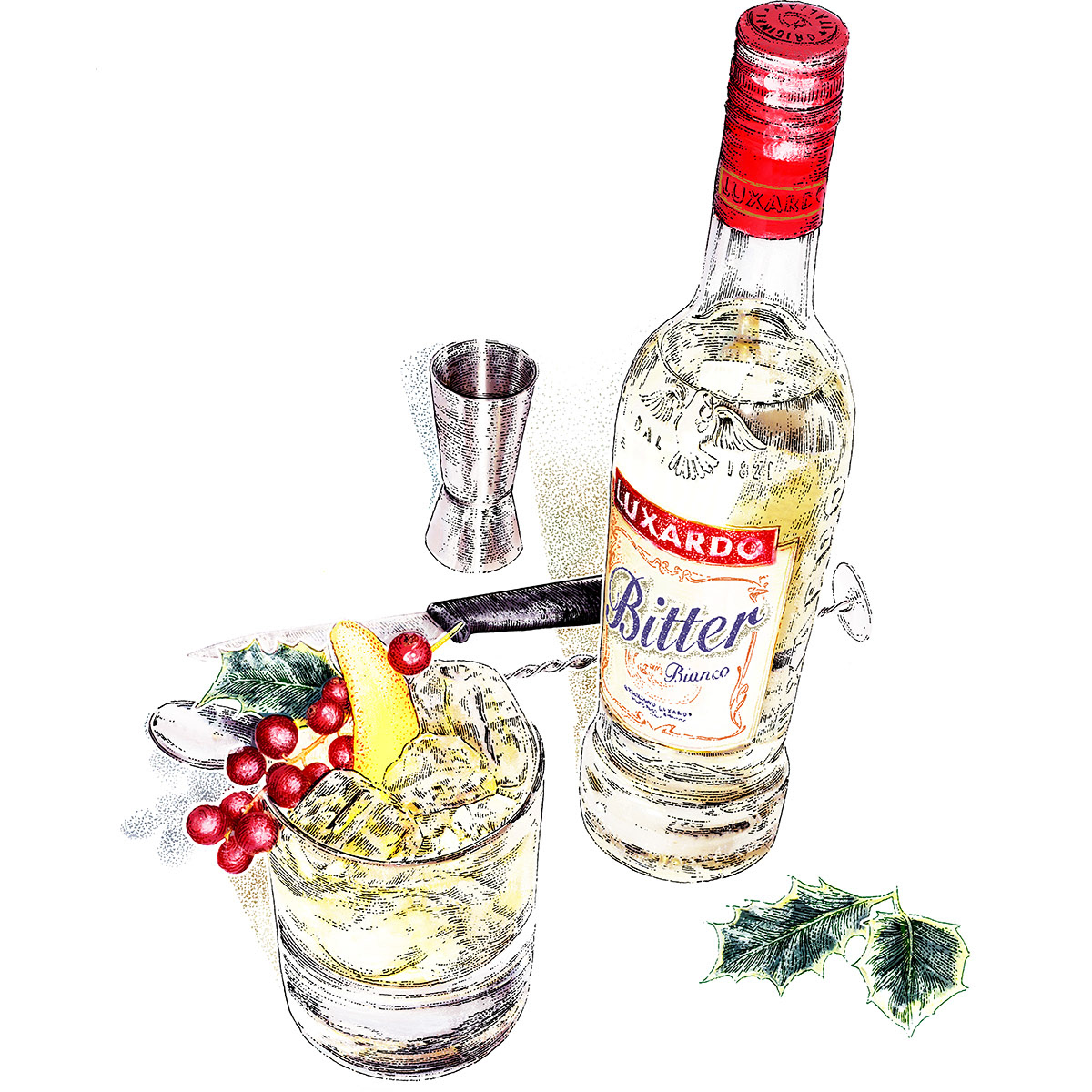 Mr.Chadwick's Tipsy Tipple Tips No.2:
My new year's revelation for 2017 has to have been Luxardo Bitter Bianco. This is my recipe for a festive white Negroni.

(I'm Dreaming of a…) Bianco Christmas
—————————————————————
25ml Elephant Strength Elephant Gin
25ml Luxardo Bitter Bianco
25ml Lillet Blanc

Build over rocks in a fat bottomed Boris tumbler. Garnish with a strip of grapefruit zest, a string of redcurrants and a sprig of holly.